Table of contents
SYN app is easy to use and straightforward.
The first step is to choose the default delivery time for your products and click Save. If you want to set different delivery time for some of your products, take a look at Premium!

Optionally, the Dashboard features the Category Tree option, that you can use to match your shop's product types to specific category paths, in case that's necessary.
Now you are ready to connect SYN to the corresponding platform (Skroutz, Best Price, etc.) For more information click the link and follow the steps for Skroutz, Glami or Best Price.

In case you added more products, or any other change happened to your Shopify store and you want to update the XML feed, all you have to do is to click "Update Now".

After the update, you can see the number of products that are successfully included in the XML feed and the number of products that failed. Of course, you would like to know which products failed, and you get to know that by clicking the red eye button by the "Skipped products", (if there are any). At the 'Issue' column you can see what went wrong and why the product couldn't be included in the XML feed.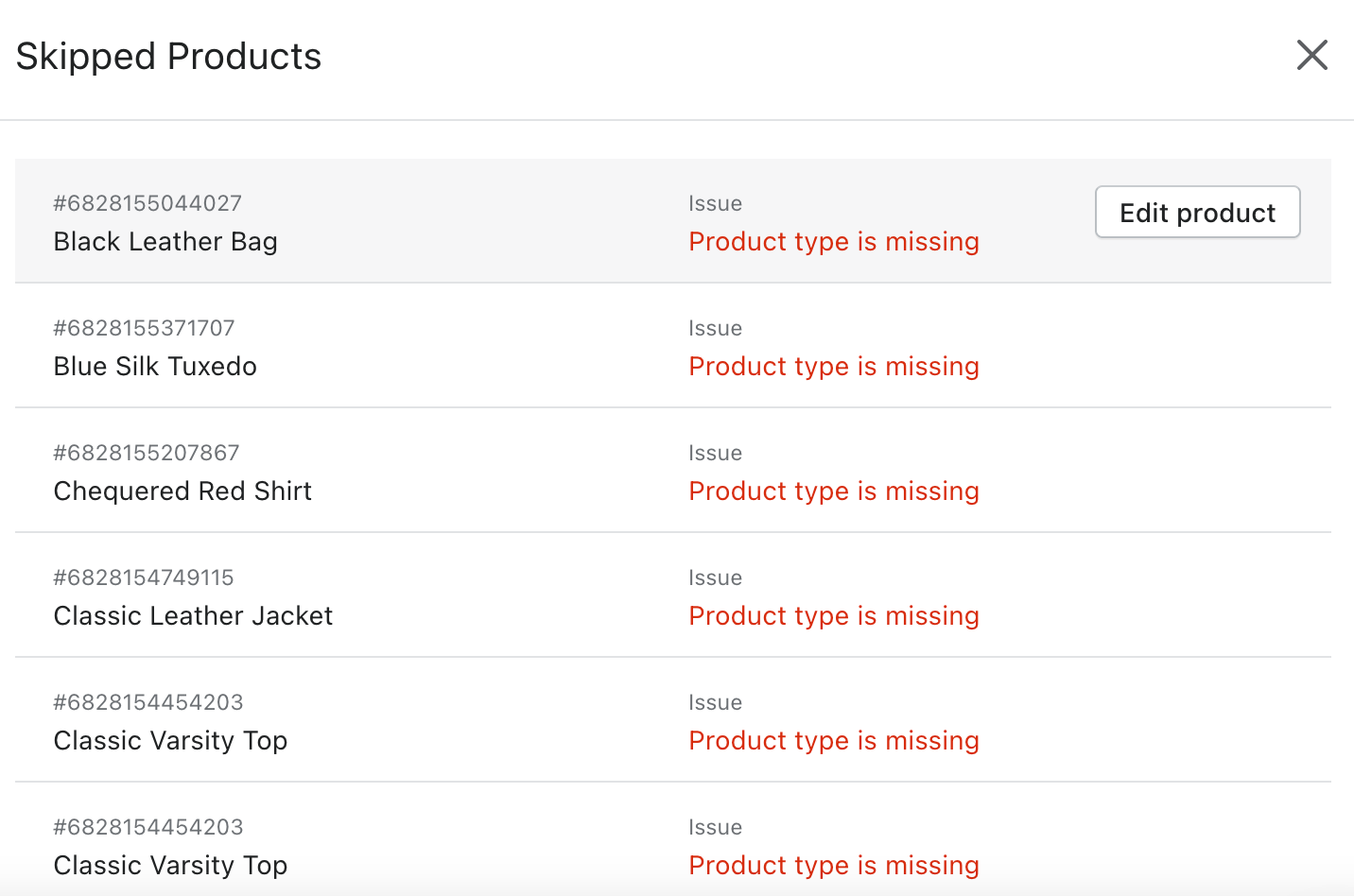 In the "Uptime monitoring and status" section, you can find useful information, like when was the last update of your XML feed, the status of the XML feed, and the server status.
In any case, if you encounter any difficulty, do not hesitate to contact us!