Table of contents
If you have requested a custom XML for a marketplace other than Skroutz and Glami, you will be able to find it on your Skroutz XML Feed application. Follow these steps:
Log into your Shopify admin.
From the menu on the left, click on Apps.
Click on the Skroutz XML Feed app once the list appears.
When the app loads, you will be able to see above the Dashboard tab, a select menu with the label "Switch Marketplaces". If you click on it, you will be able to select one of the marketplaces you have requested from us (the default choice is always Skroutz).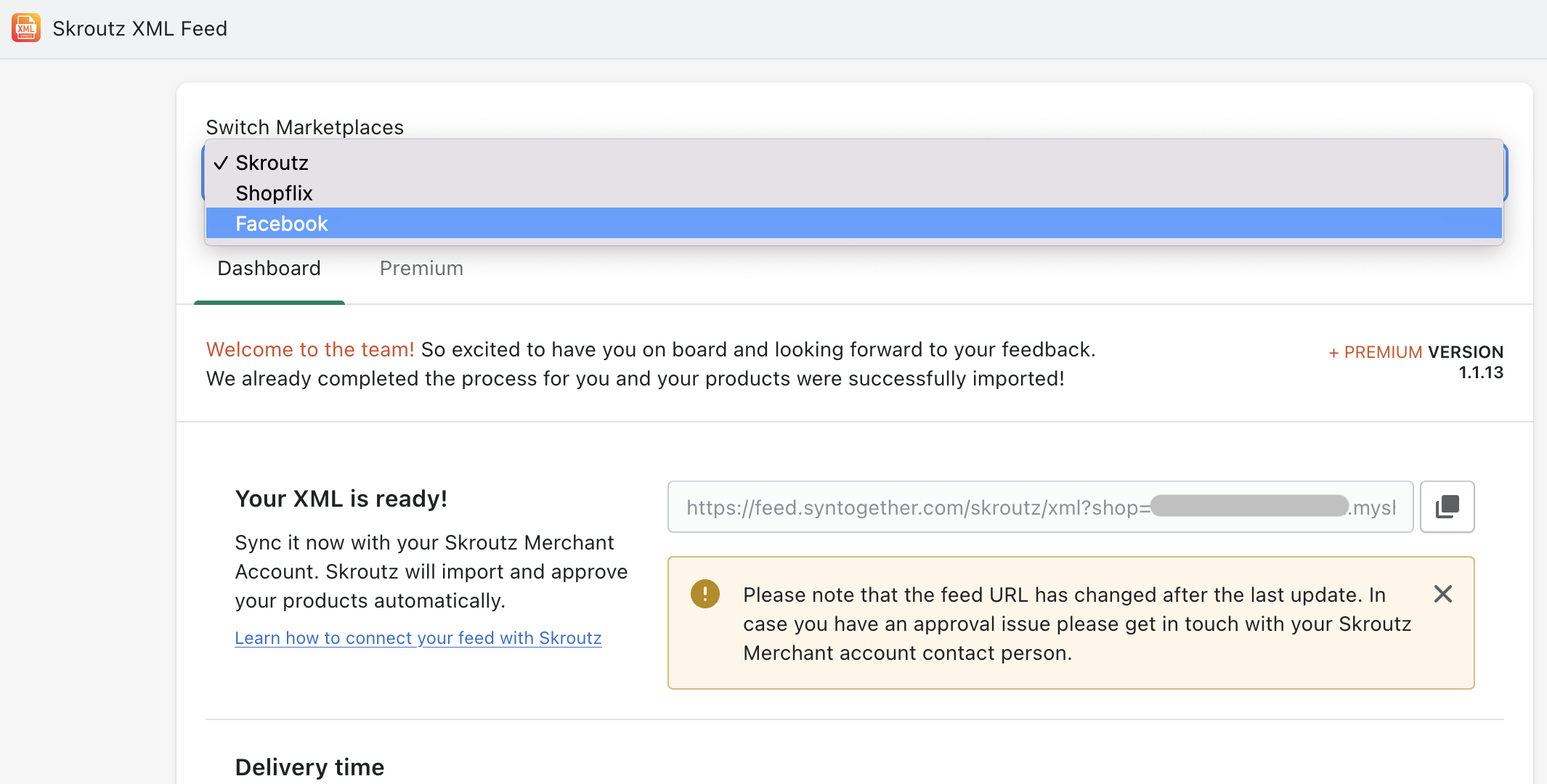 5. Once you have clicked on another marketplace option, the app will instantly load its XML URL, as well as the different features you have selected (Free or Premium). Now, when you make changes and save, the XML to be built will be the one related to the "Switch marketplaces" option.